Tammy's Soulful Adventures Award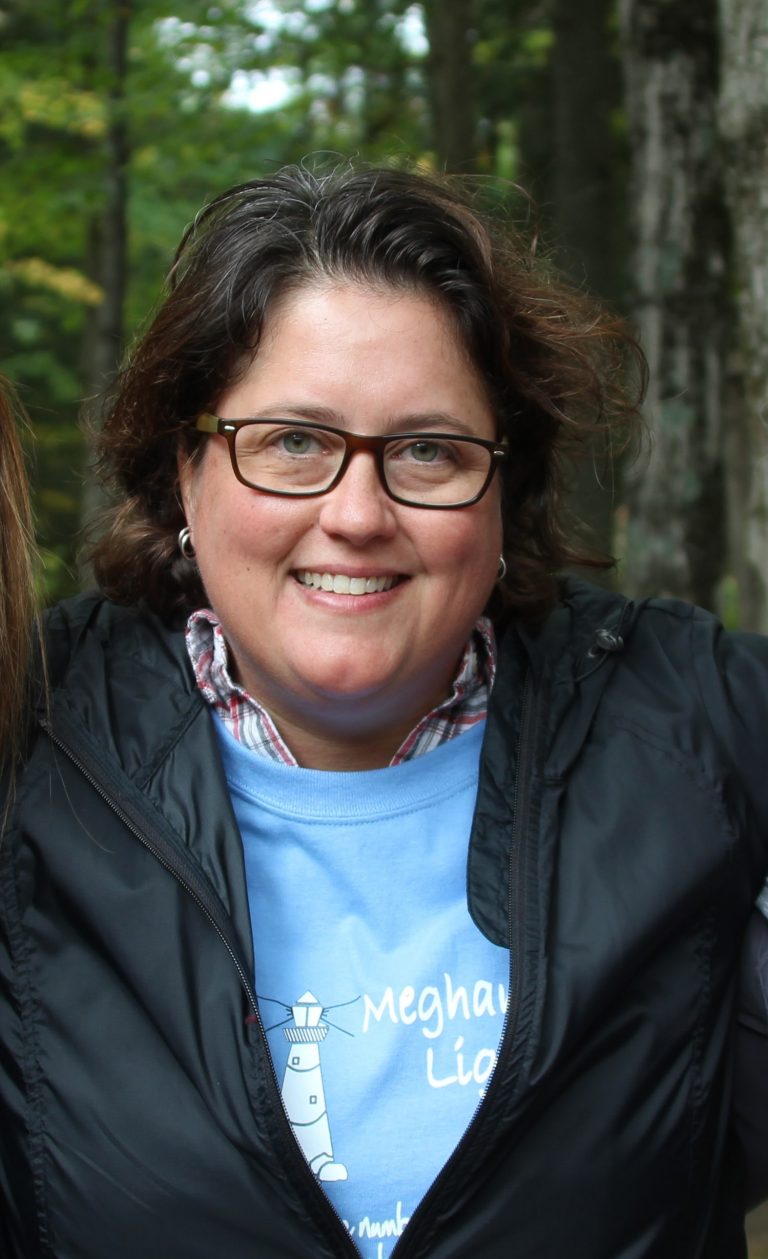 The "Tammy's Soulful Adventures" fund was established in memory and honor of Meghan's Light publicist and long-time devoted and treasured friend of Meghan, Tammy Jacobson-Landon. Tammy was a dedicated supporter of Meghan's Light right from its creation and offered her outstanding qualifications, expertise and media relations services as the publicist. Tammy and Meghan's views aligned in their outlooks on life. Both shared a passion for seeing and experiencing the world, living life to the fullest, and loving deeply. The recipient of this award is a cystic fibrosis child and/or adult that shares the same soulful spirit for life and adventure that Tammy had and is given to enrich the recipient's life and provide a soulful experience.
The 2022 recipient is Becky J., a Western Mass resident, birthplace of Tammy. Becky was honored to be the recipient of this special award. She chose to share this experience with her sister and go on an overnight to New York City to see a Post Malone concert. Becky's initial reaction was, "This is something I could never possibly do. This is truly a dream come true. I feel so beyond blessed to receive this opportunity. My heart is exploding with joy."
To make this extra special, travel and music/concerts were two things Tammy loved.
Becky shared the following with us:
My name is Becky J. and I am 29 years old. I am a mother, wife, and a hairdresser. Having cystic fibrosis my entire life has constantly made me live life in the fast lane. Struggling to be present, constantly planning the next stage in my life, and unable to stop worrying about the future. I am the youngest out of my three siblings who all have cf as well. With age came more fear. Death didn't seem so distant, dreams you would never achieve became such a reality. My body was getting worse each year. The space between hospital visits was getting shorter and shorter. I could feel my life, my youth slipping through my fingers. The dreams of growing old with my husband, carrying a child, watching my niece grow up seemed only a fantasy. Depression is not a side effect of cystic fibrosis, it's a side effect of dying. As quoted in The fault in our stars regarding cancer. Living your entire life fighting an illness you know will take your life someday is a true battle. Feeling your health deteriorate at such a young age is a tragedy. I also struggled for years with infertility due to my cf. After four IUIs, IVF, two early miscarriages, I genuinely had given up on my body. I was fed up with being let down by it. Within that time I was in a dark place and needed a helping hand. Meghan's Light, an incredible organization that grants wellness wishes to CF patients, covered the cost of personal training sessions for me. Currently these amazing people have helped me again. Having such an incredible opportunity to receive support to regain my health and mental stability has been such a true gift. Fast forward to 2020 I received Trikafta the miracle drug for cf. I became pregnant with my rainbow baby all on my own!!! My son Frankie is almost 2. I do my treatments a few times a month instead of 3 times a day just to survive. Life is new, life is unfamiliar, the future is bright, and though it's different I'm riding the roller coaster with my arms in the air!
The 2020 recipient was Lisa Z. Lisa had a wish to travel to NYC and Ontario to see Niagara Falls. We booked her on a high floor with Falls Views at the Sheraton on the Falls Hotel in Niagara Falls, Ontario, Canada for June 2020 so her wish could come true. Unfortunately, due to the pandemic the plans were postponed, but we will make it happen!! When asked about her life and the impact of this most special award, Lisa shared the following:
I was diagnosed with Cystic Fibrosis at four months old. Half my life has been spent at doctor's appointments and inpatient hospitalizations. Through the years I have seen many of my friends pass away from CF. If this disease has taught me anything, it's that life is short and it's precious. You have to enjoy every moment of it.

In 2010, my older sister, Michelle, died from Cystic Fibrosis at the age of 35. I was devastated because we were very close. I wondered what would become of me now that I lost her. I could feel myself slip into a state of depression until one day, while going through her belongings, I saw a poem called "The Dash" by Linda Ellis. "The Dash" is a poignant poem about the importance of how we spend our life from the year we were born until the year that we die. After reading this poem, I realized there were two roads I could take. One would be the road of depression, mourning and just existing. The other road would be creating a life that gave me purpose and doing things my sister wanted to but couldn't. I chose the latter.

In honor of my sister, my outlook on life changed. I felt her guiding me through things I was fearful of and never thought I could possibly do, like obtaining my driving license and conquering my fear of flying in an airplane so I could travel. By annihilating these fears, my soul is filled with a purpose. And in a weird way, I feel my sister beside me experiencing it all with me. I can't see her but I know she's there smiling. I am beyond thankful to Meghan's Light for the "Tammy's Soulful Adventures" award.
A female from Western Massachusetts, just like Tammy, it was evident that this year's recipient, Michele Rodriguez, was a perfect match for this award. Upon accepting this award, Michele overflowed with gratitude. She shared a bit about herself and life with cystic fibrosis:
"Living with cystic fibrosis isn't easy. Many people have looked at me and my cystic fibrosis as a terminal chronic disease in that prevents me from doing normal daily activities or adventures that most people could do without thinking twice. However, this has only been my motivation to do more, never less. Knowing my disease is terminal has only pushed me to travel and see the world, experience each and every day to the fullest, and love deeply and with my whole heart. I have, and continue to, travel the world. I have found true love and now can continue to travel and experience new adventures with him by my side. Cystic fibrosis has never once held me back in life, but only continued to push me to do the most with each and every day."
As the recipient of the Tammy's Soulful Adventures Fund, Meghan's Light was honored to offer Michele $1,000 toward her honeymoon next year. This is about the same amount of money Tammy raised in the final months of her life while doing a fundraiser, Paw Prints for Meghan, to raise funds for the Meghan's Light 65 Wellness Wishes program. Amidst great challenges with her health, Tammy shared that this project gave her life purpose. The ripple effect of Tammy's compassion and purpose live on, honoring her inspiring efforts to help others impacted by cystic fibrosis. Michele, we hope you continue your journey living passionately and loving deeply. Congratulations!