2023 Myra Kraft Community MVP Award Winner – Betty Hukowicz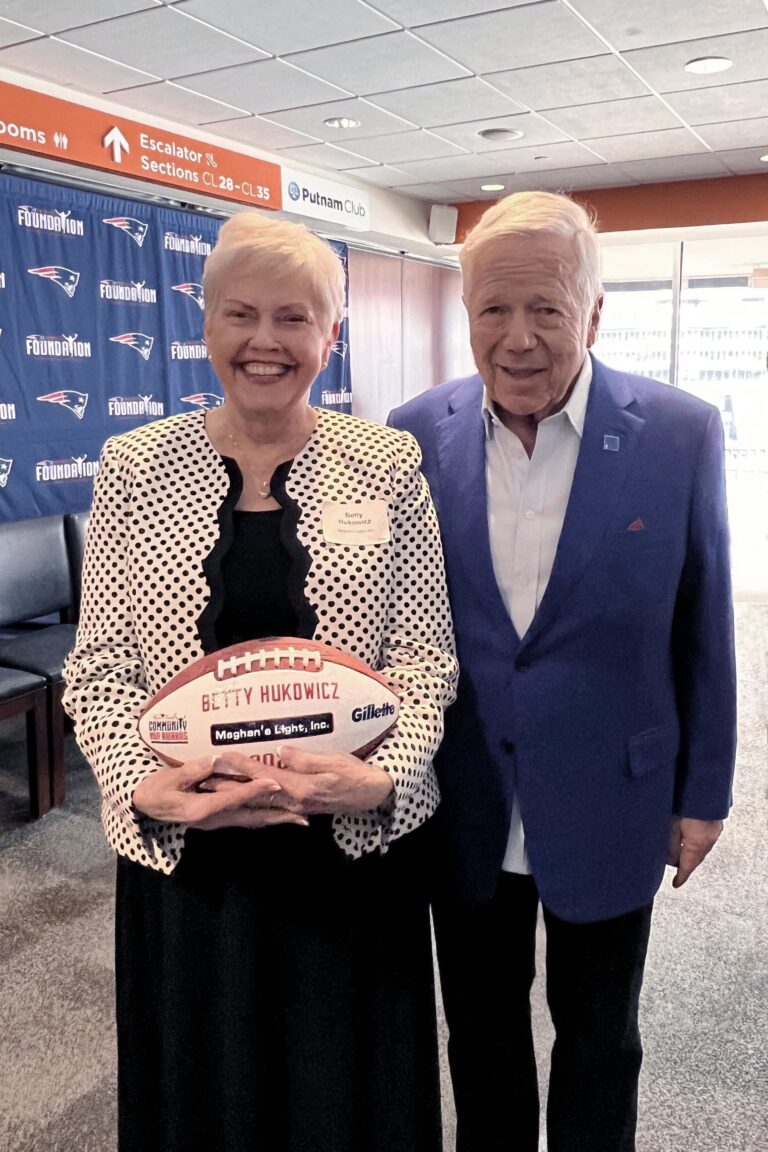 On June 8, 2023, our very own Meghan's Light MVP was recognized in the most amazing way by the Kraft Family, the New England Patriots Foundation and Gillette. Linda, one of Meghan's Light's Founders, President & Board Members nominated Betty for the "2023 Myra Kraft Community MVP Awards" for her selflessness, generosity, and loving dedication to a lifetime of charitable work to the Cystic Fibrosis community and Meghan's Light. Betty was selected as one of only 25 recipients in a pool of over 400 applicants!!!
The luncheon on June 8 was a wonderful celebration of true champions and heroes, especially our very special CF Champion. It was truly our honor to witness all of these amazing, dedicated, compassionate, and deserving recipients that are doing so much for those in our communities.
Betty Hukowicz was the recipient of a gift of $10,000 that will be awarded to our organization on behalf of her efforts!!!! This award will enable us to continue to grant so many more wellness wishes to those in need in the CF Community in Massachusetts.